Prune Antoine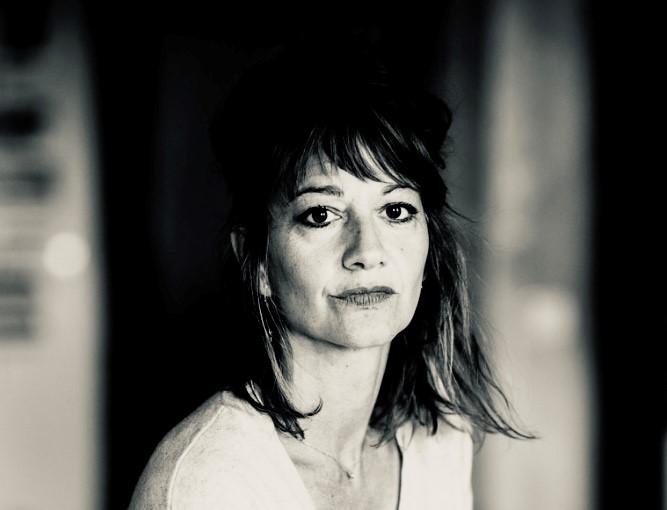 Prune Antoine is an independent reporter and a novelist. Born in France in 1981, she lived in the U.K, Spain, Hungary, Belgium, France and Cyprus before settling in Berlin in 2008. Laureate of the European Press Prize (the 'European Pulitzer') and the Prix Goncourt of the first novel, she writes fiction and non-fiction.
Her pieces appeared in Le Nouvel Observateur, Médiapart, Reportagen, Die Zeit, Geo, Vice, The Guardian… She investigated Kaliningrad re-militarization and the rhetoric of new Cold War in Europe, organ trafficking scandals in Kosovo and the failures of international justice, impunity of mass rapes during Bosnia's war or environnmental damages of conflicts, like the tons of chemical and conventional weapons dumped in the Baltic Sea after 1945.
Her first non fiction book, La Fille & Le Moudjahidine (2015) describes her friendship with a Daghestani MMA fighter, a refugee in Germany flirting with the jihad, while Europe tilts in fear of Islamic terrorism.
More recently, she researched Germany's tolerance to the far-right, immersing herself into a radical neo-nazi group. Her latest story about the Christiane K. case is an in-depth investigation about motherhood, the explosion of domestic violence during Covid-19 and gender bias in the criminal justice system.
Her second book, L'Heure d'été (2019) depicts with humour and tenderness the hopes and desillusions of a couple of millenials in Berlin, struggling between precarity, gentrification and free love in a Europe at the verge of a nervous breakdown. It was a finalist of the Prix Goncourt of the First novel.