Yasmin Alibhai-Brown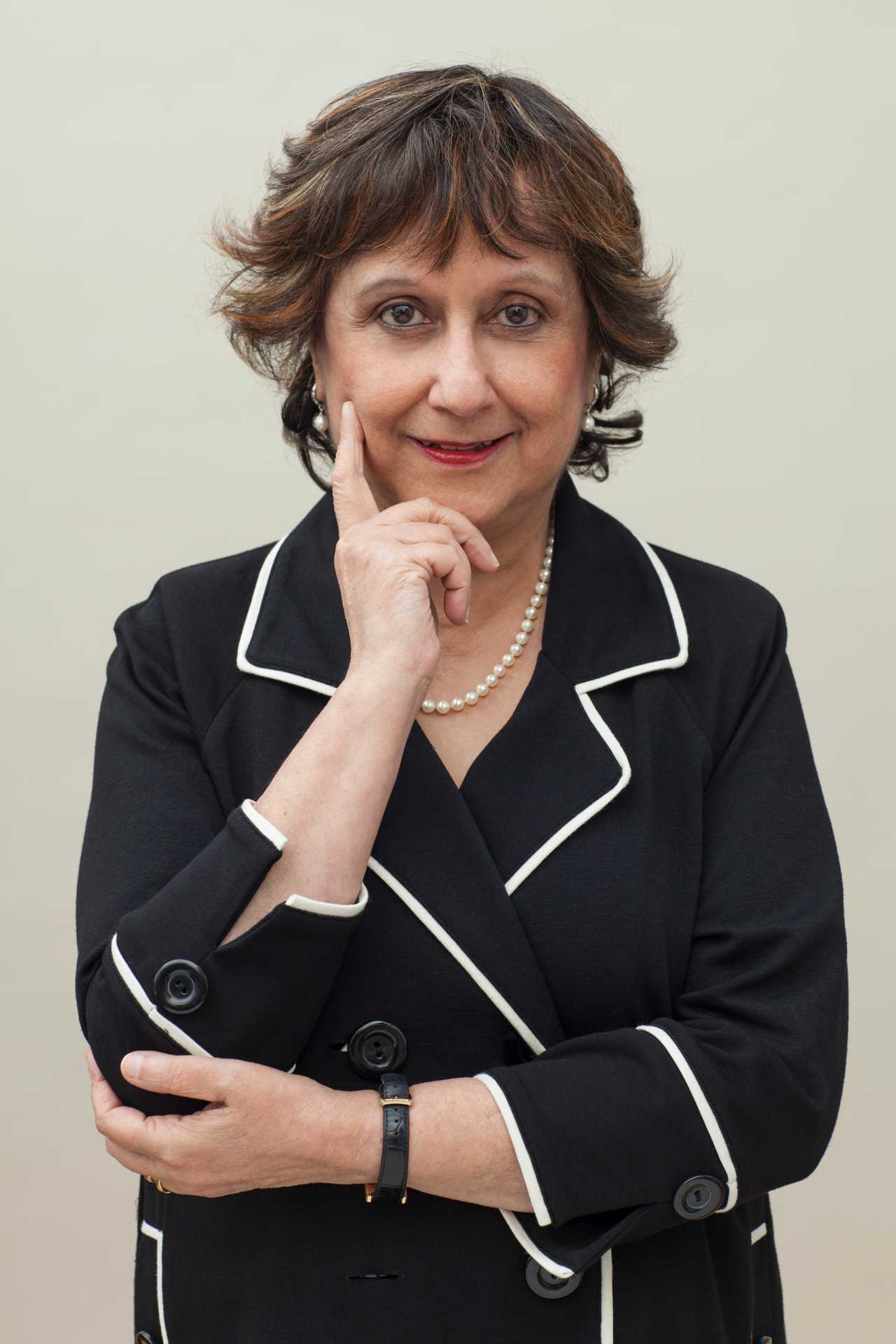 ©
Yasmin Alibhai-Brown was born in Uganda in 1949. She has a First Class degree in English Literature from Makerere University in 1972, which is the same year that she was exiled from her birthplace. She also holds an MPhil in Literature from the University of Oxford. Alibhai-Brown is known as a journalist, broadcaster, author and columnist for The Independent and The Sunday Times. She has also written for The Guardian, The Observer, The Mail on Sunday, The Daily Mail, The New York Times, Time Magazine and other publications.
Alibhai-Brown has won several awards including The Orwell Prize for Political Writing and the National Press Awards Columnist of the Year in 2017. She has twice been voted the 10th Most Influential Asian in Britain and has eight honorary degrees. She is a part-time Professor of Journalism at Middlesex University, board member of various arts organizations and was governor of the Royal Shakespeare Company. She is a national and international public speaker, a consultant on diversity and inclusion as well as a trustee of various arts organisations. She is the co-founder of the charity British Muslims for Secular Democracy and is currently directing a programme of research into the well-being of troubled young Muslims. For ten years she was also the co-chair of a major Imperial College/Health Trust research project headed by Lord Ara Darzai on patient safety.
Alibhai-Brown is also a keen cook and a theatre buff. She lives in London.
Twitter: @y_alibhai
Website: alibhai-brown.com
Books in order of publication:
The Colour of Love (1992).
No Place Like Home (1995).
Caring for Ethnic Minority Elders (1998).
True Colours (1999).
Who Do We Think We Are? Imagining the New Britain (2000).
After Multiculturalism (2000).
Imagining the New Britain (2000).
Mixed Feelings: The Complex Lives of Mixed Race Britons (2001).
Some of My Best Friends Are… (2004).
The Settler's Cookbook: A Memoir of Love, Migration and Food (2008).
Refusing the Veil (2014).
Exotic England: The Making of a Curious Nation (2015).
In Defence of Political Correctness (2018).