Xand van Tulleken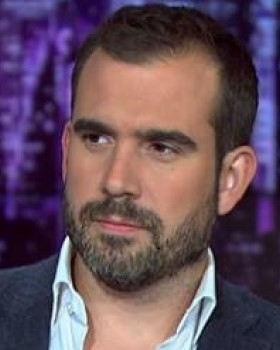 ©
Dr. Xand van Tulleken has a diploma in Tropical Medicine, a diploma in International Humanitarian Assistance and a Master's in Public Health from Harvard, where he was a Fulbright Scholar. Xand is a contributing editor to the first edition of the Oxford Handbook of Humanitarian Medicine and has worked for Doctors of the World, Merlin and the World Health Organization in humanitarian crises around the world.
In 2019, Xand alongside his twin brother Chris, put competing health theories to the test with the help of 30 other pairs of identical twins in Twinstitute for BBC2. Xand has presented numerous shows for the BBC and Channel 4 including: Blow Your Mind, Horizon, Secret Life of Twins, and Medicine Men Gone Wild. He has also contributed medical analysis on CNN, BBC 1 and 2, Al Jazeera English and Al Jazeera America, Channel 4, MSNBC, and Fox 5 New York among others.
Chris and Xand have published three Operation Ouch! books about human biology for children based on their popular CBBC series, and Secrets of the Human Body, which accompanied a ground-breaking BBC2 Science series.