Abi Palmer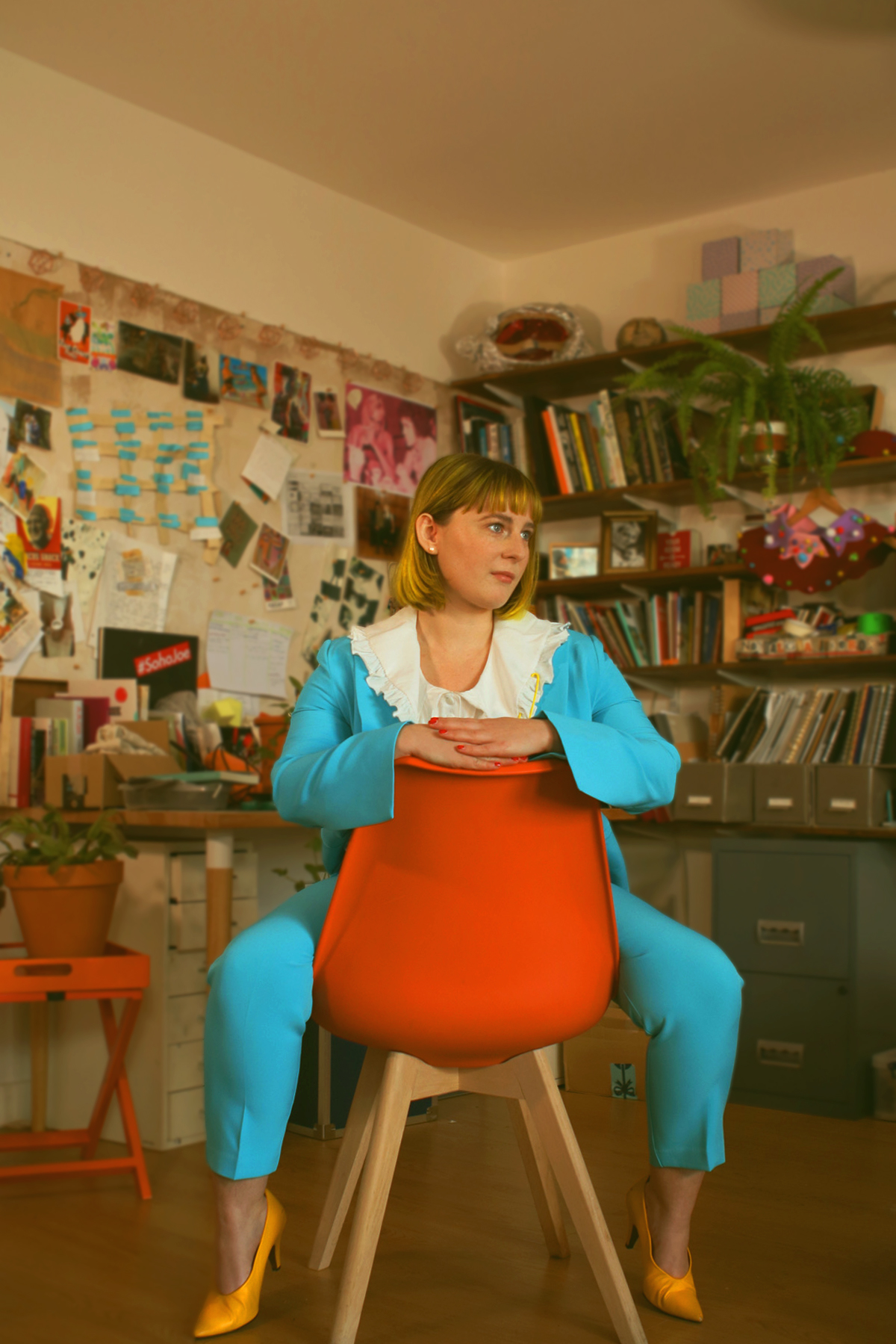 ©
Mia Maxwell & Faith Aylward
Abi Palmer is a writer and artist. Her work often explores ideas around queerness, chronic illness and multisensory intervention.
Her debut book Sanatorium - a fragmented memoir, jumping between luxury thermal pool and blue inflatable bathtub - was published by Penned in the Margins in 2020. It was shortlisted for the Barbellion Prize.
She adapted Sanatorium into a multisensory short film and online performance which toured during the pandemic (commissioned by Bloomsbury Festival). The book has been the subject of personal essays and films by other artists, including Buildings, Bodies, and Broken Hearts by Regner Ramos and Anna Ulrikke Andersen's essay film 'On Sanatorium.'
Her writing has been commissioned by The Guardian, Wellcome Collection and BBC Radio 3. In 2020 she was awarded a Thinking Time grant by Artangel. In 2016 she won a Saboteur Award for her poetry installation Alchemy. Abi's artwork includes Crip Casino - an interactive gambling arcade parodying the wellness industry - which has been exhibited at Tate Modern, Wellcome Collection and Somerset House.
Current written projects include Moulds, an anthology of manifestos exploring the climate crisis through mycology and mutual aid networks (with collaborator, mycologist Nathan Smith), and a suburban gothic memoir which describes joining a cult centered around the twelve bar blues, in response to the disappearance of a local schoolgirl.