Wuthering Hearts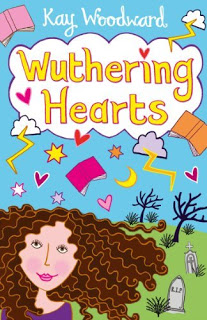 Passion, the Yorkshire moors, a wild and handsome stranger . . . sound familiar?
When Robert arrives in town with his dark good looks and mysterious background, Emily has a huge crush! It's almost enough to take her mind off this year's school play . . . miserable, wailing Wuthering Heights.
But Robert is no prince, with his black moods and fierce temper. The beautiful untamed moors would be the perfect backdrop to their fiery romance, if only Emily could work it out.
On stage or off stage, will Emily ever be the Cathy to his Heathcliff?
Praise for WUTHERING HEARTS:
'Kay Woodward is one of the funniest British authors out there.'
Wondrousreads.com