The Machine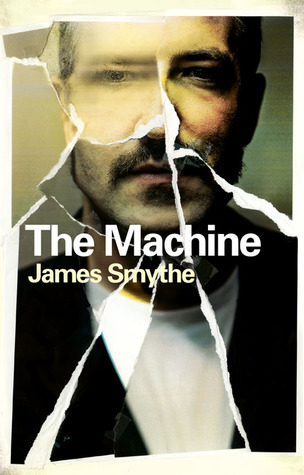 Haunting memories defined him. The machine took them away. She vowed to rebuild him. From the author of THE TESTIMONY comes a Frankenstein for the twenty-first century.
Beth lives alone on a desolate housing estate near the sea. She came here to rebuild her life following her husband's return from the war. His memories haunted him but a machine promised salvation. It could record memories, preserving a life that existed before the nightmares.
Now the machines are gone. The government declared them too controversial, the side-effects too harmful. But within Beth's flat is an ever-whirring black box. She knows that memories can be put back, that she can rebuild her husband piece by piece.
A Frankenstein tale for the 21st century, The Machine is a story of the indelibility of memory, the human cost of science and the horrors of love.
'James Smythe's THE MACHINE is the kind of breathtaking conceptual SF long absent from the genre.' The Guardian
'With his flair for speculative fiction, (Smythe) cooks up something pretty extraordinary' - Dazed and Confused
'Smythe preys on modern fears... to weave a story that balances creeping dread with deadpan humour. Smythe's nook isn't so much about the big shocks as about offering a creepily persuasive vision of our own future' - Metro
'A technical tour de force of virtuoso writing that explodes off the page. Guaranteed to make the longest flight pass faster.' - Daily Mail, Best Summer Books round-up
'Reminiscent of Ian McEwan at his most macabre, it is fiction that demands to be taken seriously. The Machine uses violence and unshielded emotion to precise and devastating effect, reeling the reader towards... a conclusion that feels both utterly shocking and grimly inevitable' - Will Wiles, author of Care of Woooden Floors
'A book about memory, about the impossibility of making the future match the past, and the danger of following a desire too far' - Matt Haig, author of The Radleys
'Like Ballard, Smythe understands, and ruthlessly demonstrates, the nightmare that results when our fantasies are realised. The result is at once terrifying and moving' - Sam Byers, author of Idiopathy
'As if Philip K Dick and David Mitchell collaborated on an episode of The West Wing. Unsettling, gripping and hugely thought-provoking.' - FHM
THE MACHINE is a startling Memento-like speculative novel about the frightening consequences of a radical and supposedly miraculous new treatment for mental trauma. The Machine offers victims of post-traumatic stress disorder a cure: a way to record and remove the memories that plague them, keeping them awake at night and ruining their lives. Vic is one such sufferer. After being worked on by the Machine, however, he is left crippled, physically and mentally wiped. After his hospitalisation, his wife, Beth, consumed by guilt, abandons her old life. Years pass. Word of a cure rumbles around the internet; a way to make the Machine reverse its processes, to rebuild memories in those it's robbed from. Beth, living a life of isolation on a desolate, violent housing estate, sees it as a chance to put right what went wrong, to rebuild Vic one memory at a time. The Machines are banned, but within Beth's flat is an ever-whirring black box, a lone machine which escaped the cull. The Machines begin to rebuild from the memories themselves, taking them as a starting point in the creation of what it is to be human. The Machine fills in the gaps itself. And when Beth and the Machine start to rebuild Vic – supposedly as he once was – it's very obvious that there's something deeply wrong with him and, terrifyingly, with The Machine itself…
Territories:
British Commonwealth excl. Canada: Harper Collins