The Echo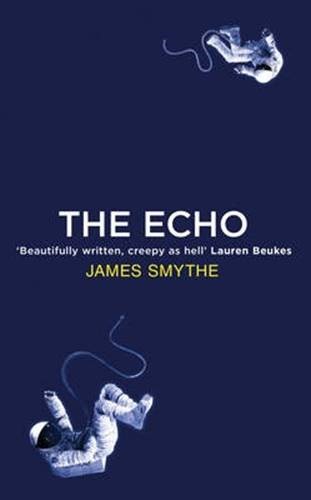 The stunning sequel to James Smythe's critically acclaimed literary sci-fi novel THE EXPLORER.
TWENTY YEARS following the disappearance of the infamous Ishiguro – the first manned spacecraft to travel deeper into space than ever before – humanity are setting their sights on the heavens once more.
Under the direction of two of the most brilliant minds science has ever seen – that of identical twin brothers Tomas and Mirakel Hyvönen – this space craft has a bold mission: to study what is being called 'the anomaly' – a vast blackness of space into which the Ishiguro disappeared. Between them Tomas (on the ground, guiding the mission from the command center) and Mira (on the ship, with the rest of the hand-picked crew) are leaving nothing to chance.
But soon these two scientists are to learn that there are some things in space beyond our understanding. As the anomaly begins to test the limits of Mira's comprehension – and his sanity – will Tomas be able to save his brother from being lost in space too?
'There's an abundance of imagination in James Smythe's THE ECHO. THE ECHO is creepy, compulsive science fiction, narrated with the kind of anxious interior perspective characteristic of JG Ballard's finest work.'- The Metro
'Beautifully written, creepy as hell…. as clever in its unravelling as it is breathlessly claustrophobic.' - Lauren Beukes