Summertime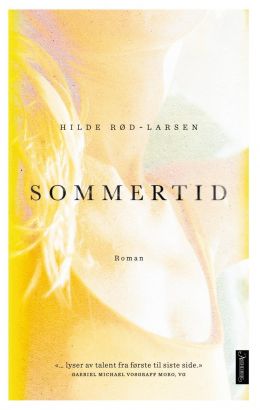 Summertime takes place during a single day in June, one day in the lives of spouses Peter and Ingrid. They shared two bottles of wine the night before, but the breakfast he prepares for her is left untouched on the dining room table as she leaves the house in the morning without addressing him.
The perspective shifts between the two, the reader sees little glimpses from their twenty-five years together.
Ingrid is heading for work but never makes it there, suddenly something steers her in a completely different direction. The day is sweltering hot and the longing for all the things that was and all the things that didn't happen takes her deeper into the city. Deeper into herself perhaps, or further away from who she thought she was? Peter, newly retired with far too much time on his hands to make elaborate dinners and maintain the big house he also shared with his daughters and first wife, walks into the woods. The paths are familiar, but on this day, they will bring unexpected meetings.
Summertime is a dense story that makes a big impact, a wise and captivating novel that will linger long within the reader. Exploring time, togetherness and loneliness, it highlights how lives can evolve at different paces and mercilessly displace the shared truths of two who were, at one time, completely right for each other.
"Wise and relatable about the inner lives of two people, their shortcomings, loneliness and longing … a wise little book where the author's talent shines like the rays of sun on the first day of summer from the first to the last page" - VG
"A steam boiler of a novel. It has a short time span, but contains two full lives, and more." - Bok365