Sevastopol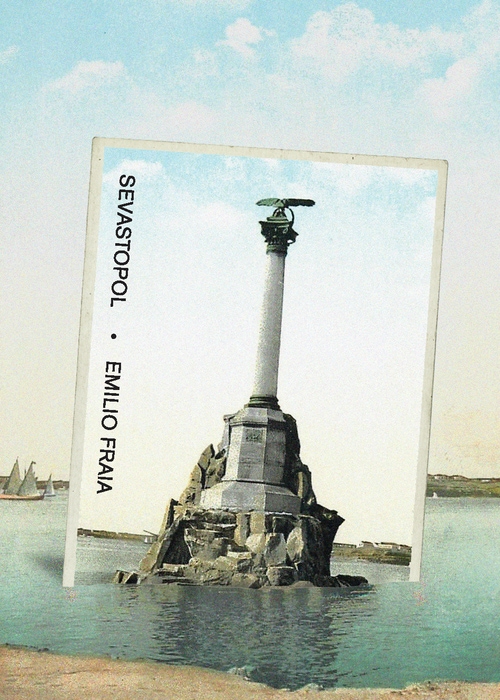 Translated by Zoë Perry
Three subtly connected stories converge in this chimerical debut, each burrowing into a turning point in a person's life: a young woman gives a melancholy account of her obsession with climbing Mount Everest; a Peruvian-Brazilian vanishes into the forest after staying in a musty, semi-abandoned inn in the haunted depths of the Brazilian countryside; a young playwright embarks on the production of a play about the city of Sevastopol and a Russian painter portraying Crimean War soldiers.
Inspired by Tolstoy's The Sevastopol Sketches, Emilio Fraia masterfully weaves together these stories of yearning and loss, obsession and madness, failure and the desire to persist, in a restrained manner reminiscent of Anton Chekhov, Roberto Bolaño, and Rachel Cusk.
"A vibe is, by definition, inexplicable. To say Sevastopol's vibe is a bit gloomy, desolate, styled in a color palette that includes grays, greens, and violets, is both true and inexact. The vibe accumulates over time and amounts to something. But exactly what remains evasive, thrillingly open-ended." —Public Books, Melanie Broder
"Fraia captures a very specific sense of what it is like to live in São Paulo in the current political climate, but he also captures something much more universal: what it is like to live in a culture from which you feel entirely disconnected and, within that culture, to try to make art of any kind. I think that theme can speak to readers in any country." -- Deborah Treisman, The New Yorker
"Somber, spare stories that let the reader crawl inside, searching for insight, only to be left greedily craving more."– Kirkus Review
'Graceful and melancholic, enhanced by Zoe Perry's subtle translation. These stories within stories are impeccably realised' – The Irish Times
'Meditative, mournful, and dreamlike... Fraia is confident enough to let the seasons turn, and the pages turn with them' – Lunate
'It's a smart, knotty story, much fuller and more complex than its length should permit' – The Critic
Publisher:
Territories:
US: New Directions; UK: Lolli Editions; Sweden: Tranan & Trasten; Norway: SolumBokvennen.
Other Emilio Fraia Titles