Paper Rain (Chuva de papel)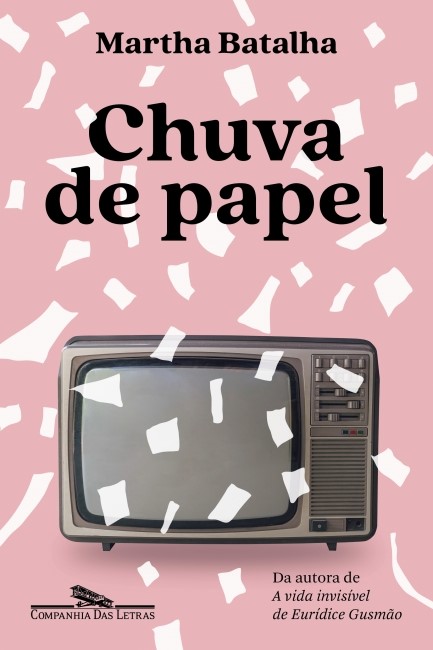 Joel Nascimento is a reporter, a living archive of the transformations in Rio de Janeiro. He spent half a century in newsrooms reporting on the underbelly of the Marvelous City, and now faces financial difficulties, family problems and alcoholism. After a peculiar suicide attempt, his life takes an unexpected turn when he is forced to live with a friend's aunt. Gloria is an energetic lady, who demands more interactions and good manners than he is willing to give. This arrangement is joined by a talkative neighbour, Aracy and her two gray Chihuahuas.
A companionship emerges from this unexpected coexistence, punctuated by regular clashes, and as Joel settles into his new routine, he finds himself faced with one last great story which he knows he must tell. Past and present alternate in this novel which exposes the rawness of marginal lives and affective mishaps.
PAPER RAIN is a story about unknown and forgotten storytellers, a heart-warming tale of regret, serendipity and mistaken first impressions.
"Martha Batalha knows how to tell stories. She seems to skillfully use a camera with wide angles and zooms in to compose a vibrant portrait of a neighborhood and its times." – Cora Ronai
"The crime reporter writes the everyday chronicle of shattered dreams and hopes that never materialise. How does he survive so many stories of pain, blood and ruin? This disturbing question resonates in Martha Batalha's passionate and poignant new novel." – Mario Magalhães
"Separating comedy from tragedy in Martha Batalha's novel is as impossible as drawing clear boundaries between hill and asphalt – or between sea and forest, glory and decadence, sweet and bitter – in Rio de Janeiro, which is its main character." – Sergio Rodrigues
Publisher:
Companhia das Letras
Territories: