Life is Sweet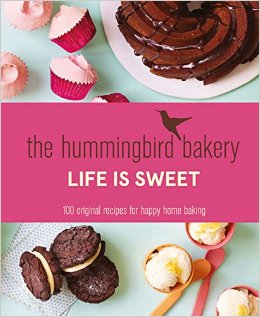 Delving into the wonderful world of American home-baking, this is a brilliant new collection of recipes from the Hummingbird Bakery. It includes everything from classics you know and love, Buttermilk Pancakes, Shaker Lemon Pie, tunnel of fudge cake, to those you'll love discovering, an indulgent Lady Baltimore cake, sticky Molasses Pecan Crumb Cake, and a chocolate cake with a twist. There are home-made versions of all-American favourites – Vanilla and Chocolate Cookies, Peanut Butter Ice-cream, Toasted Marshmallow Cupcakes – as well as new takes on Hummingbird classics, such as Red Velvet Brownies and Black Bottom Pancakes.
With 100 brand new recipes there's something for every baking occasion: from quick pancakes and cookies, to indulgent puddings and ice creams, to show-stopping layer cakes.
Life is Sweet will be published by Fourth Estate in February 2015.
Territories:
All World Languages