A Curious Career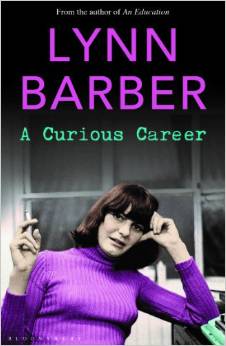 Lynn Barber, by her own admission, has always suffered from a compelling sense of nosiness. An exceptionally inquisitive child she constantly questioned everyone she knew about imitate details of their lives. This talent for nosiness, coupled with her unusual lack of the very English fear of social embarrassment, turned out to be the perfect qualification for a celebrity interviewer.
In A Curious Career, Lynn Barber takes us from her early years as a journalist at Penthouse - where she started out interviewing foot fetishists, voyeurs, dominatrices and men who liked wearing nappies - to her later more eminent role interrogating a huge cross-section of celebrities ranging from politicians to film stars, comedians, writers, artists and musicians. A Curious Career is full of glorious anecdotes - the interview with Salvador Dali that, at Dali's invitation, ended up lasting four days, or the drinking session with Shane MacGowan during which they planned to rob a bank. It also contains eye-opening transcripts, such as her infamous interview with the hilarious and spectacularly rude Marianne Faithfull.
A wonderfully frank and funny memoir by Britain's greatest and most ferocious interviewer, A Curious Career is also a fascinating window into the lives of celebrities and the changing world of journalism.