Selina Guinness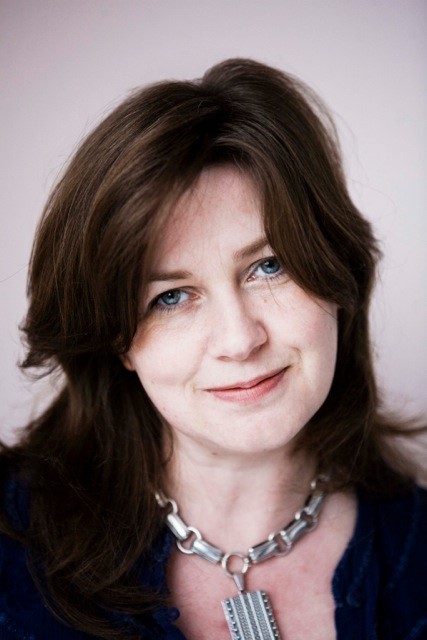 ©
Selina Guinness was born in Dublin. She lived in Budapest, London and Oxford before returning to work as Lecturer in Irish Literature at The Institute of Art, Design and Technology, Dun Laoghaire. Her memoir about farming on the fringes of the city, The Crocodile by the Door, was published in 2012 by Penguin Ireland.  It was shortlisted for the UK Costa Book Awards (Biography) and nominated for Best Newcomer at the Irish Book Awards.   Her short stories have appeared in the anthologies, All Over Ireland (Faber), and The Hennessy Book of Irish Fiction, 2005 - 2015 (New Island). Her essays and collaborative non-fiction have been published by Winter Papers, The Dublin Review and Another Chicago.   She is also the editor of the anthology, The New Irish Poets (Bloodaxe), and has translated poems by Sándor Marai from the Hungarian. She was the Arts Council / Irish Writer Fellow at Trinity College Dublin in 2018.
She is currently writing a novel set in Budapest in 2015, and is studying for a Ph.D. in Creative and Critical Writing at the Centre for New Writing at the University of Manchester.
Reviews of The Crocodile by the Door.
"A memoir so exceptional that it deserves to be ranked as the Irish Book of the Year, regardless of category," Irish Independent.
"Out of the complexities of attachment, and out of a knowledge, hard-won, of what true dereliction is, Guinness has written a remarkable book," Belinda McKeon, The Guardian
"Guinness's . . . book, while rich in charm, is also poised, moving and – by the end of a heart-wrenching journey – surprisingly triumphant ... the author turns the story into something close to a small masterpiece," ***** Miranda Seymour, The Telegraph.
"this highly accomplished memoir . . . superbly written . . . provides an account worthy of a major novelist," Prof. Terry Eagleton, Dublin Review of Books