Lou Kuenzler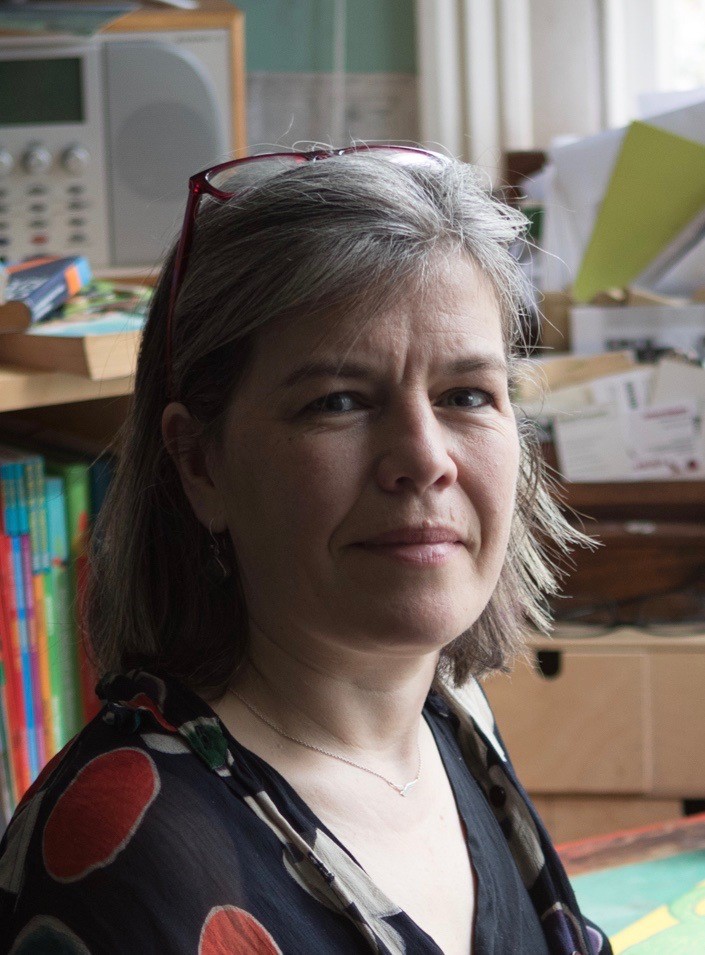 Lou Kuenzler grew up on a remote sheep farm in Devon with chickens, ponies and her own pet ferret.
She studied drama at university in Northern Ireland. She has worked as a theatre director and community workshop leader, often with school and youth groups. Until recently giving up to concentrate on her writing, Lou lectured in theatre studies at universities and colleges. She continues to teach some drama sessions in schools (and also creative writing for children). As such, she is confident in the classroom and always delighted to take part in school visits and author events.
Lou also teaches a Writing Children's Book course and workshop to adults at City Lit.
She lives in London with two children, a Swiss husband (a reliable supplier of chocolate!), two cats and a dog.
Lou writes funny books for young readers.