Rebecca Frayn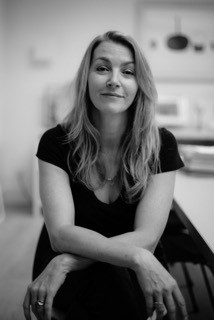 ©
Rebecca Frayn is a novelist, screenwriter/filmmaker and environmental activist. As a film maker, she has directed a wide range of critically acclaimed documentaries for Channel 4, the BBC, ITV, HBO and You Tube on subjects that range from identical twins to Tory wives.  Many of her projects have championed women's stories including The Lady, the screenplay she originated and wrote about Aung San Suu Kyi, directed by Luc Besson, which was awarded the International Human Rights Film Award in cooperation with Amnesty International in 2012.    The major movie, Misbehaviour, about the Women's Liberation protests against the Miss World competition in 1970, directed by Philippa Lowthorpe and starring Kiera Knightley, was originated and written by her. It is released in March 2020.
In 2008, Frayn co-founded the environmental lobbying group Climate Action Now with female fellow journalists and writers, and was nominated by the Evening Standard as one of the 100 Most Influential Environmental Campaigners of that year. She has published two highly acclaimed novels: One Life and Deceptions. Her forthcoming new novel, Heatwave, set on Ibiza, tells a story of intergenerational discord and dramatizes some of the urgent environmental themes of our times.
Rebecca is represented for film & TV by Natasha Galloway at United Agents.
Previous titles:
One Life  (Simon & Schuster) 2006
Deceptions (Simon & Schuster) 2010