Anthony Cartwright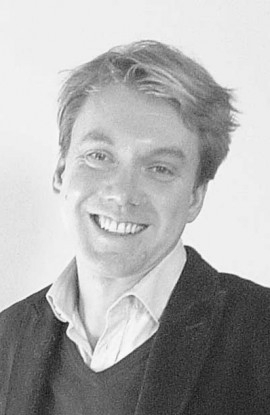 ©
Anthony Cartwright was born in Dudley in 1973. In 1993 he left to study English and American literature at UEA. Having worked in factories, meatpacking plants, pubs and warehouses and with London Underground, in 1998 he trained as an English teacher, working for years in the East End of London and now in Nottinghamshire.
His debut novel, The Afterglow , won much acclaim – and a Betty Trask Award in 2004. His second novel, Heartland, was published by Tindal Street in May 2009 and praised by Jonathan Coe, David Peace, Catherine O'Flynn and DJ Taylor amongst many others. It was shortlisted for the Commonwealth Writers Prize, and was a Book at Bedtime on BBC Radio 4. How I Killed Margaret Thatcher, a bitter-sweet comic novel that captures the intensity of early 1980s Britain through the eyes of an unusual 9 year old Black Country boy who plots to kill Margaret Thatcher, was shortlisted for the Gordon Burn Prize.
His latest novel, Iron Towns, was published by Serpent's Tail in 2016. It is a stunning portrayal of Britain, a magisterial novel about the dreams of youth and what happens when those dreams recede. It is an important novel of working-class culture reminiscent in scope to the work of David Peace, and will set him out as one of the best young writers in Britain today.
Books in order of publication:
The Afterglow (2004)
Heartland (2009)
How I Killed Margaret Thatcher (2012)
Iron Towns (2016)
In praise of Anthony Cartwright:
'Accomplished…Cartwright's pacing is expert, restrained and skilful.. this is not a book that yearns for relentless tension, but the subtler pleasures of texture and flow.. In places the prose becomes almost visionary… Cartwright achieves something bold in Iron Towns: a fictional enactment of communal identity and shared culture.' The Guardian
'A gritty, moving elegy for an abandoned, once-thriving section of society, and the best football novel since The Damned United.' Daily Mail
'Cartwright has written that rarest of books, a first-class sports novel.. the afflicted characters and post-industrial backdrop of his tense narrative are only too real' The Mail on Sunday
'An impressive novel, glimpsed through the prism of a pair of football matches.' – D. J. Taylor, Guardian
'This slice-of-life novel is ambitiously structured. A welcome and timely take on England now, from a talented and thoughtful writer.' – Carol Birch, Independent
'The real strength of this novel lies in the vivid Black Country vernacular and the framework carefully constructed to fit the football match in Sapporo.' –Daily Mail
'Movingly traverses the territory of the human heart.' – Independent on Sunday
 'A writer with a wonderful ear for dialect and an unblinking sense of Britain as it is today. Anthony Cartwright's patient, attentive storytelling shines a glowing light on areas of our common experience that the English novel usually consigns to darkness.' – Jonathan Coe
'Similar scope to Don DeLillo's Underworld and such ambition pays. This impressive novel succeeds in giving voice to a part of the country that is more frequently spoken about than listened to.' – The Observer
'This is what fiction should be and what readers want it to be: passionately engaged. The ambition and achievement shine forth from every sentence' – David Peace
'An elegiac portrayal of Dudley in the 1980s' – Guardian
'This brilliant realised novel expertly interweaves the stories of friends on either side of a stricken community's social and religious divide.' – Esquire
 'Iron Towns is one of those rare things – a book that lives up to its ambitions, and those ambitions are big. It's a dense but tender portrait of a world that few bother to notice, much less write books about. I loved the layering of the mythic and the prosaic, the intimate and the broad. An impressive and distinctive novel.' Catherine O'Flynn
'A bittersweet elegy to Britain's battered working classes' – Metro
'An elegiac tale that mixes myth and melodrama to dazzling effect.' Anthony Cummins, Metro
"A great book about football … captures just what it"s like to be engaged in the complex plot of a game, whether as fan or a player. If you read a better complement to the game this year you'll be lucky.' – When Saturday Comes