David Aaronovitch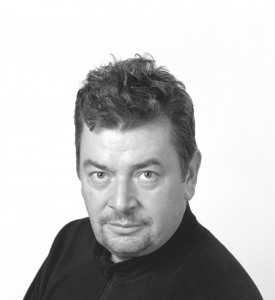 ©
David Aaronovitch was born and educated in North London. After being sent down from Balliol College, Oxford after two terms, he got a degree in History from Manchester University. He was twice elected President of the National Union of Students and his first job was a researcher for LWT's politics programme, Weekend World. By the time he left, he was the show's producer. In 1988 he became the first editor of On the Record, the BBC's politics programme. He went on to a series of management posts at the BBC.
In 1995 Aaronovitch moved to become chief leader writer of the Independent. He has been a TV reviewer and parliamentary sketch writer and now writes a column for The Times. He has also written regularly for the Guardian, Evening Standard and New Statesman. He has presented editions of Newsnight, The Jimmy Young Programme and Parkinson's Sunday Supplement, as well as appearing as a guest on Have I Got News For You and the News Quiz. His own shows have included Booked (Channel 4), On Air (BBC2), True Lies (Radio 4), Copysnatchers (Radio 4), Two Little Boys (first night of Channel 5), Think Tank and The Arguments (BBC1).
David Aaronovitch's first work of non-fiction, Paddling to Jerusalem, was published in 2000, and his second, the bestselling Voodoo Histories, was published in 2010. His memoir Party Animals: My Family and Other Communists, was published by Jonathan Cape in January 2016.
David Aaronovitch lives in North London with his family.
Davod Aaronovitch is represented for Film and Television by Jacquie Drewe at Curtis Brown
Books in order of publication:
Paddling to Jerusalem (2000)
Voodoo Histories (2010)
Party Animals: My Family and Other Communists (2016)